The Essential Guide to Successful Link Building in Pakistan
Search engine optimization (SEO) is essential for businesses in Pakistan looking to grow their online presence. Get the best results with our Ultimate Guide to Link Building in Pakistan. Learn the strategies involved, including guest posting and white hat link building, and partner with an experienced link building agency for maximum success
Boost your search engine rankings and drive organic traffic with our comprehensive SEO solutions.
Make a lasting impression with our professionally crafted web designs, tailored to your unique brand."
Drive more leads and conversions with our effective Google Ads campaigns, designed to maximize ROI
Engage your audience with high-quality content that showcases your expertise and drives results."
Social Media Marketing 20k-40k
Maximize your reach and engagement on social media with our tailored social media marketing strategies
Search Engine Marketing (20K-40k)
Dominate the search engine results with our targeted SEM campaigns, designed to reach your target audience
Guide for Link Building in Pakistan
When it comes to SEO (Search Engine Optimization), link building is an essential element for success. A strong link building strategy helps build relationships with other sites, which in turn gives a website the opportunity to earn top rankings on search engines like Google
Mission for Link Building
For businesses in Pakistan, this means higher visibility and increased website traffic, both of which are key ingredients for business growth. But, before you can reap these rewards, you must first decide which type of link building services best suits your needs.



In this comprehensive guide, we'll take a look at the different types of link building services offered in Pakistan, including guest posting, white hat link building, local link building, high-quality link building, link building packages, and best practices. We'll also discuss the importance of choosing an experienced link building agency that can provide the expertise and support necessary to develop an effective link building strategy. So, let's get started!
Guest Posting Services in Pakistan
Guest posting is one of the primary methods used to build links in Pakistan. This process involves writing content for other websites and in return, earning a link back to your site. This is an excellent way to build credibility and demonstrate expertise in the relevant industry. Additionally, when done correctly, it can help boost your domain authority, improve search engine rankings, and bring more qualified traffic to your website.
Backlink Building Companies in Pakistan

Finding a reliable and experienced backlink building agency in Pakistan is essential for successful link building. Look for a provider that specializes in building quality links that come with long-term value. Consider their experience as well as the services they offer, such as manual outreach or automated backlinking solutions. Speak to their past clients to get an idea of how they've worked with similar businesses in the same industry.
Pakistan Link Building Strategies
Pakistani link building strategies should be tailored to the business' unique needs. It's important to start by identifying how link building will benefit the company's objectives. Once you've identified the goals, you can formulate a link building plan. This should include an analysis of the current backlinks and a strategy to reach potential customers and build strong relationships with them.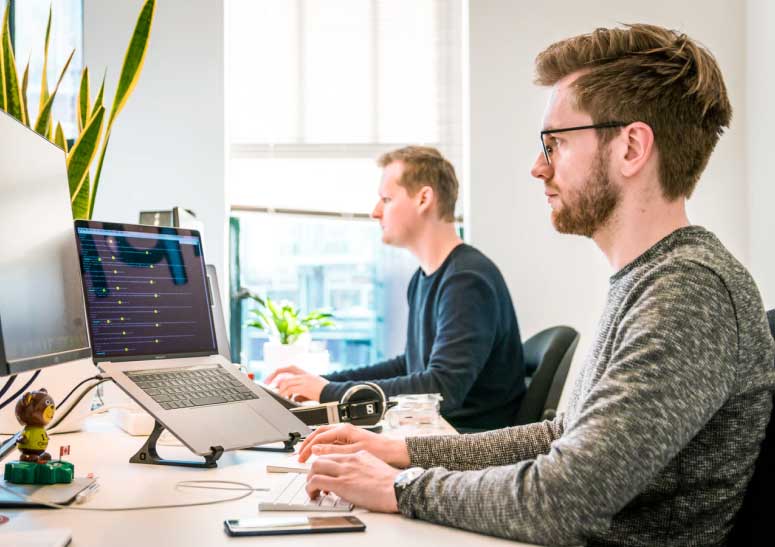 White Hat Link Building Pakistan
White hat link building strategies are essential for successful SEO in Pakistan. These strategies help websites maintain good standing with Google and other search engines, ensuring that websites remain visible in organic search results. With the help of an experienced white hat link building agency, business owners can create a winning link building plan that helps them establish trust with Google and other search engines.


Your Trusted Search Marketing
Affordable Link Building in Pakistan
Local link building services in Pakistan can provide affordable link building solutions for businesses of all sizes. An experienced link building agency can help find reputable websites and blog sites to publish content and build links. They will also develop strategies to promote content, build relationships with webmasters and editors, and create linkable assets to attract more attention.


High-Quality Link Building Pakistan
For companies that want to gain the maximum benefit from link building, investing in high-quality link building services in Pakistan is the best choice. This type of link building is the most effective way to increase a website's visibility and ranking on search engines. When done right, high-quality link building can improve website traffic, generate leads, and build trust between a business and its customers.


Pakistan Link Building Outreach

Link building outreach is another important component of SEO in Pakistan. This involves actively engaging with webmasters, bloggers, and influencers to create backlinks. To do this effectively, it's important to have a well-crafted link building outreach strategy. This involves identifying potential partners and creating personalized outreach plans that target the right people and gain their trust.
Link Building Packages Pakistan
Link building packages in Pakistan can help businesses maximize their SEO efforts. Experienced link building agencies can develop custom link building packages tailored to the company's unique requirements. This includes analyzing the website's current backlinks and developing a link building plan and budget. They can also provide insight into the most effective link types, anchor texts, and link placement techniques.


Best Link Building Practices in Pakistan

When it comes to link building in Pakistan, it's important to follow the best practices. This includes developing strong relationships with other websites and content creators, making sure that outreach remains consistent and targeted, and utilizing white hat link building strategies to improve trust with search engines. Of course, the best approach will depend on the company's unique goals and objectives, but these basic principles will help ensure success.


Pro Steps for Link Building
Link building is essential for businesses in Pakistan looking to grow their online presence and increase website traffic. While there are several strategies involved, such as guest posting and white hat link building, it's important to partner with an experienced link building agency for the best results. Whether you're looking for affordable link building, high-quality link building, or custom link building packages, the right provider can make a world of difference.
Link Building Monitoring
Successful link building requires ongoing monitoring of existing links and tracking their performance. This ensures that any changes made to the website are reflected in the link building efforts. Link building agencies can provide a comprehensive link building analysis report detailing the number of inbound links, domain authority, anchor text, and other metrics.
Choosing the Right Link Building Agency in Pakistan
When looking for a link building agency in Pakistan, it's important to do your homework. Conduct research into the services each agency offers, including the types of link building activities they specialize in, their experience in the local market, and their approach to link building. Speak to their past clients to get an idea of their success rate and ask to see samples of the work they've carried out.
Content Marketing and Link Building
Content marketing and link building go hand-in-hand when it comes to SEO in Pakistan. Creating high-quality content that resonates with users is essential for attracting links from external sources. Content should be educational and entertaining, and it should provide readers with valuable information that encourages them to share it and link back to it.
Local SEO and Link Building in Pakistan
Search engine optimization efforts in Pakistan should focus on local SEO as well as link building. Local SEO activities such as listing a business on Google My Business and other local directories can help boost visibility in search engine results. Additionally, targeting local media outlets and bloggers with link building campaigns can help increase website traffic and boost brand recognition.
Utilizing Social Media Platforms
Social media is one of the most powerful link building tools in Pakistan. Platforms such as Instagram, Twitter, and Facebook can be used to build relationships with influencers, interact with customers, and promote content. Links can be shared on these platforms and this can help drive traffic to the website. Additionally, utilizing social media for link building can help improve rankings in local searches.
Technical SEO and Link Building
Technical SEO and link building are also important components of SEO in Pakistan. Technical SEO involves resolving technical issues with a website such as redirects, slow loading pages, and broken links. These can all have an impact on a website's search engine rankings. A link building agency can help identify any potential issues and make the necessary changes to ensure a website is optimized for search engines.
Brand Reputation Management
For successful link building in Pakistan, it's important to invest in reputation management. This involves monitoring and managing online conversations about a company, monitoring competitors, and responding to customer queries in a timely and professional manner. Additionally, an experienced link building agency can provide support with setting up brand alerts, responding to reviews, and creating positive content to boost the company's reputation.
Utilizing Influencer Marketing
Influencer marketing is a great way to boost a website's link building efforts. It involves reaching out to influencers to create content that promotes a brand or product. This helps to build trust and relationships between a business and its customers/followers, which can result in more website traffic, brand recognition, and ultimately more backlinks.
Offline Link Building
Offline link building is an often overlooked but effective technique for link building in Pakistan. Activities such as attending conferences, speaking at events, and hosting webinars can all provide opportunities to connect with potential partners. Additionally, building relationships with industry experts through traditional means such as email, phone calls, and face-to-face meetings can also be beneficial.
Analyzing Link Building Results
Analytics play an important role in evaluating the success of link building campaigns in Pakistan. A link building agency can provide detailed reports showing the number of inbound links, anchor texts, rankings, and other metrics. By analyzing these reports, businesses can track progress and make adjustments as necessary to ensure that link building efforts are successful.